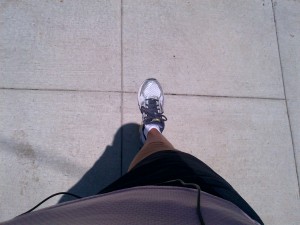 Trying to get back in the swing of things after a race is always dicey for me because my dual personalities like to fight.  Obsessive Carilyn (OC) wants to get back to work immediately and "get things done," while Free-Spirit Carilyn (FSC) just wants to enjoy the rest, read a lot of books, cook, and eat cupcakes.
OC:  Get up!  It's 4:45 and you need to get busy.
FSC:  I don't want to. This bed is so comfy and I'm tired.  And my feet hurt.  And did I mention I'm tired?
OC:  Who cares!  You have work to do, miles to run, children to raise.
FSC:  The children are asleep.
OC:  But they will be awake soon, so you need to get miles in and work done before they get up!
FSC:  Can't you just enjoy this time off?  Can't you ever just chill and smell the roses?
OC:  Only if you plant roses, will I be able to smell them.  And if you don't get up and get busy, there will be no time to get everything done, much less to plant a garden.
FSC:  You are waaaaaaaay too literal.
OC:  And you are way too lazy.  Now get up!
So I did.  But since I still can't really run, I went for a walk.  And it was so nice, but it hurt, so I went for a swim.  And that was heaven.  I didn't do enough to make OC fully satisfied, but she did quiet down long enough for me to enjoy a cup of coffee and some cookies.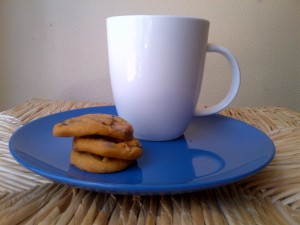 How do you get yourself up and moving?
Happy Running!