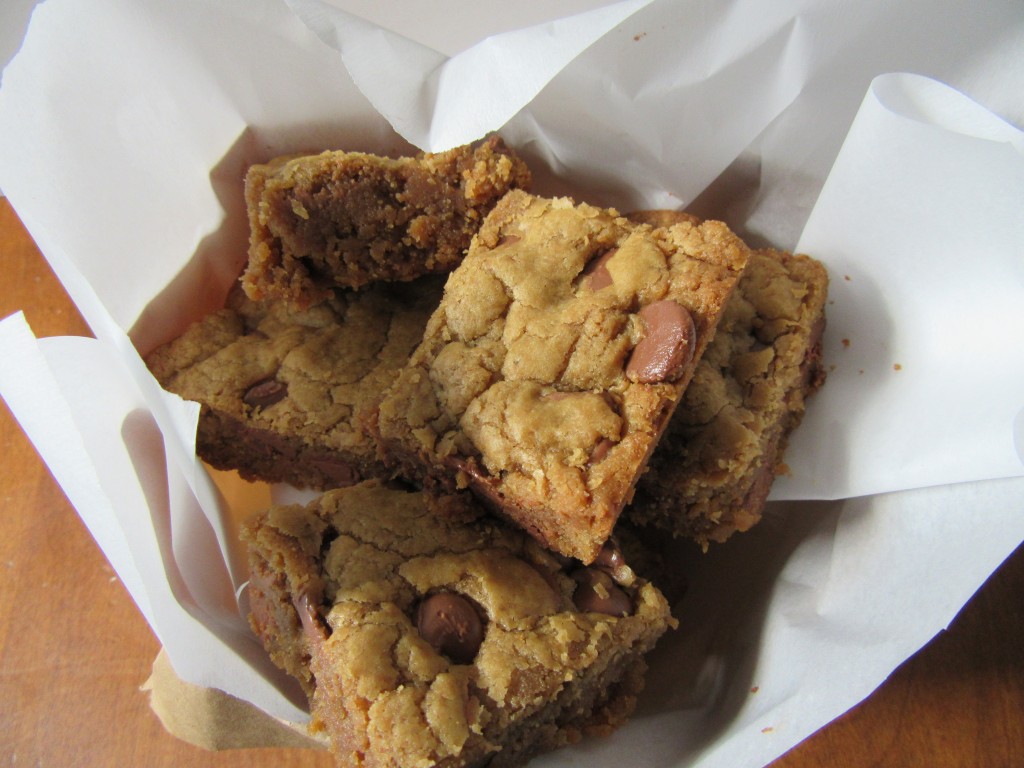 With Grant in his first weeks of law school, I've started having those back-in-school nightmares. You know which ones I'm talking about. Where you realize you haven't been to class all semester and now you have to take the Final? And you're naked? And there are flying monkeys with pretzel wings sitting at all the desks? Okay, maybe not the last part.
I guess I'm having "empathy" nightmares, but it feels just like yesterday I was the one, lonely and scared, trying to navigate my way around Torts, Contracts and a new nail salon. The stress! Grant seems to be taking it all in stride, but I'm a mess. I want to fly up to New York, sit next to him in all his classes, help him take notes, do his laundry, and make sure he's eating something besides Cocoa Krispies.
But we all know that would be weird.
Or would it?
Okay, it would be weird.
Thank you for talking me off the ledge. Y'all are good people.
Anyway, along with the nightmares, I've been craving peanut butter something fierce. Random segue, you say? Uh, no. You see, for the first month of law school, before I'd made some BFFs, I would go back to my sad, lonely apartment – alone (cue tear trickling down my cheek) – and eat a peanut butter sandwich. Every. Single. Day.
Maybe I needed Magnesium, or maybe I was just too freaked out to cook myself something, but I went through A LOT of peanut butter. Now, whenever I think of law school, I think of Skippy.
This is how my brain works. Maybe this is why I run in circles for days on end.
Squirrel.
Sorry, back to the point. Because of my peanut butter obsession, I decided to make some Peanut Butter and Chocolate Brownies to send to Grant. According to Normal People, there is nothing wrong with sending your child a care package – that is NOT overmothering.
Peanut Butter and Chocolate Brownies
(adapted from Joy the Baker)
10 Tablespoons unsalted butter
2 cups brown sugar
1 cup smooth peanut butter
2 eggs
2 teaspoons vanilla extract
1 teaspoon salt
2 cups flour
1 teaspoon baking powder
1 bag (11.5 ounces) milk or dark chocolate chips (Milk chocolate makes for a MUCH sweeter brownie. Use dark if you want to temper the sweetness.)
Preheat oven to 325 degrees (350 for high altitude). Grease a 9 x 13 pan. I used butter here, but it definitely gives a bit of a "burnt butter" flavor when these have to cook for so long. I don't mind that taste, but if that is something you don't like, opt for cooking spray or shortening for the greasing.
In a medium/large saucepan, melt butter and brown sugar just until butter is melted. Remove from heat and let cool for 5 minutes.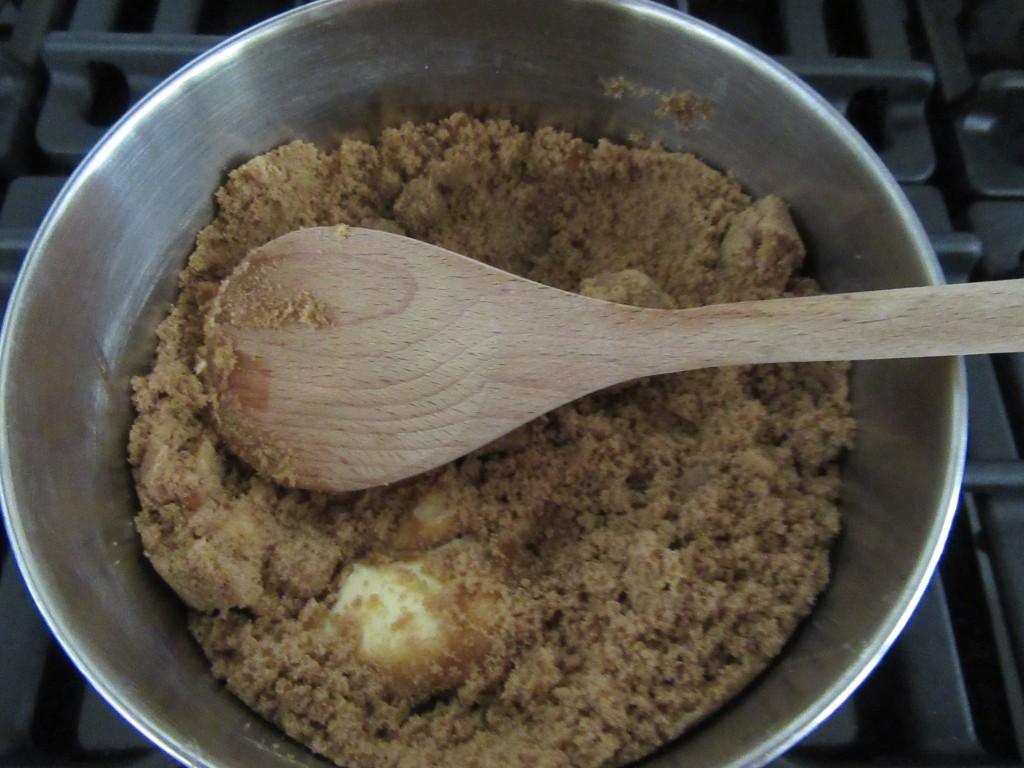 Add the peanut butter. Wait 5 more minutes.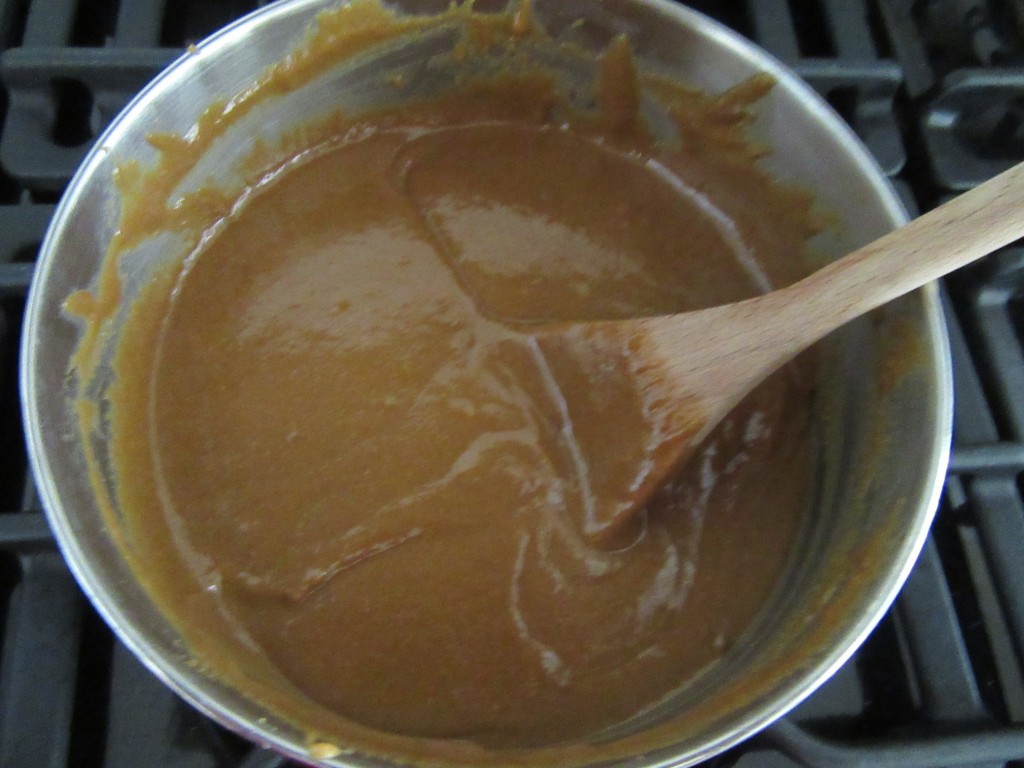 Add the eggs and vanilla extract and mix well. Transfer ingredients into a large bowl.
In a separate bowl, whisk together the salt, flour and baking soda.
Add dry ingredients to wet ingredients and mix until incorporated.
Pour batter/dough into your greased pan and smooth until even (I used my fingers).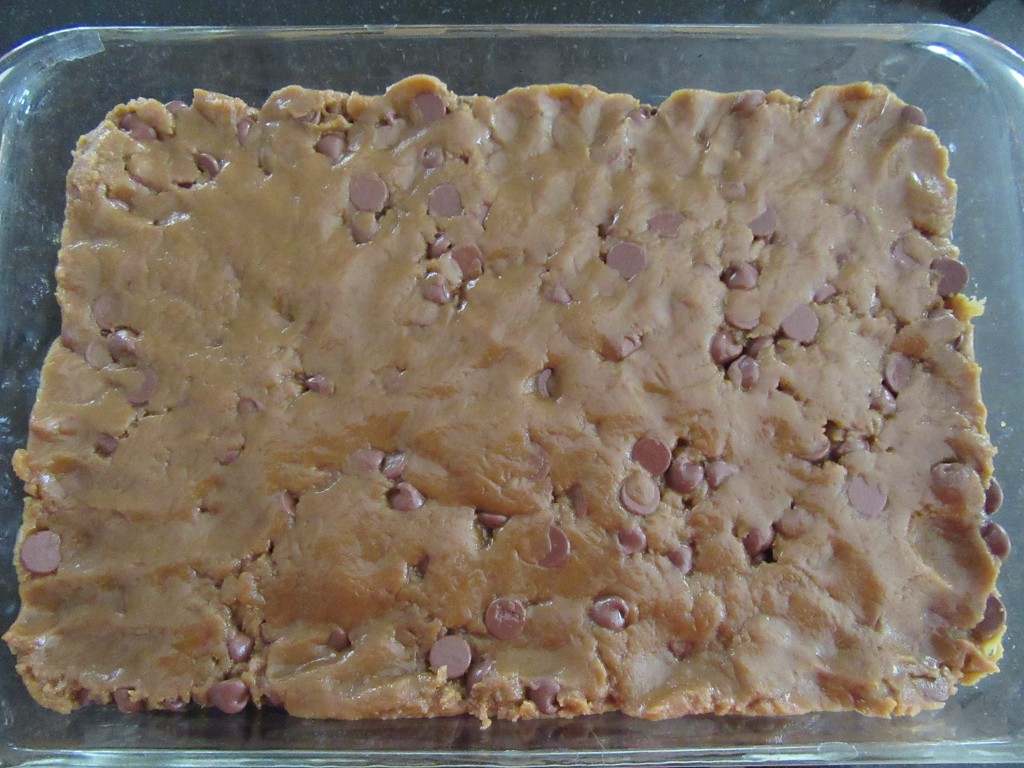 Bake for 20 – 25 minutes, or until skewer comes out clean.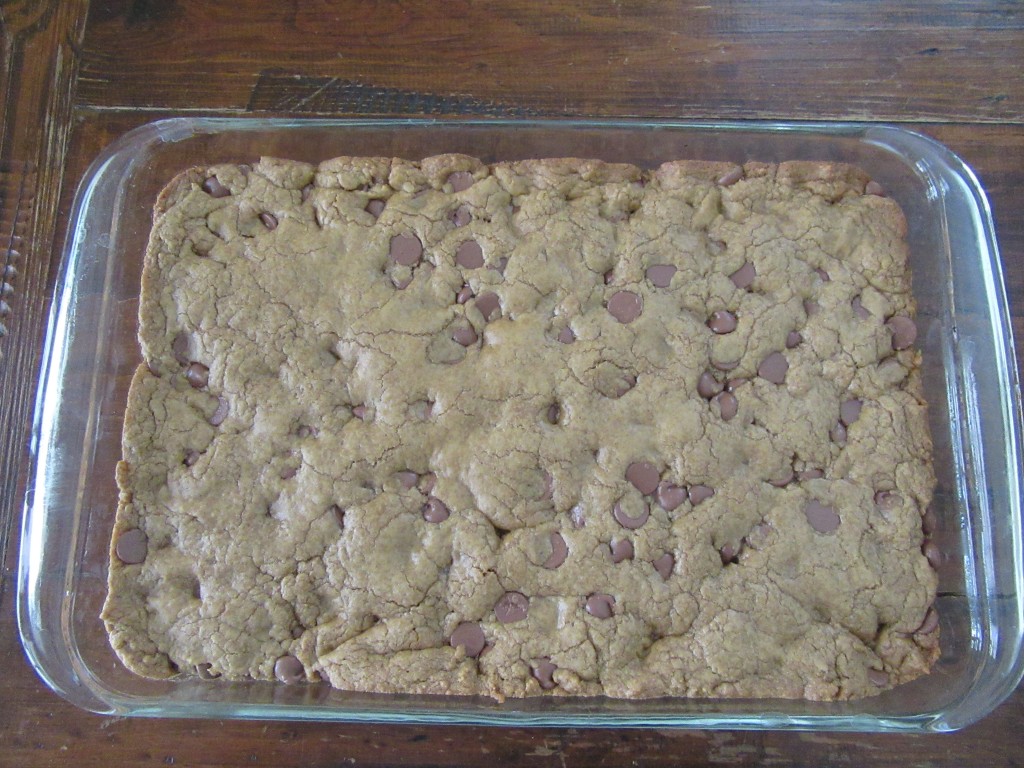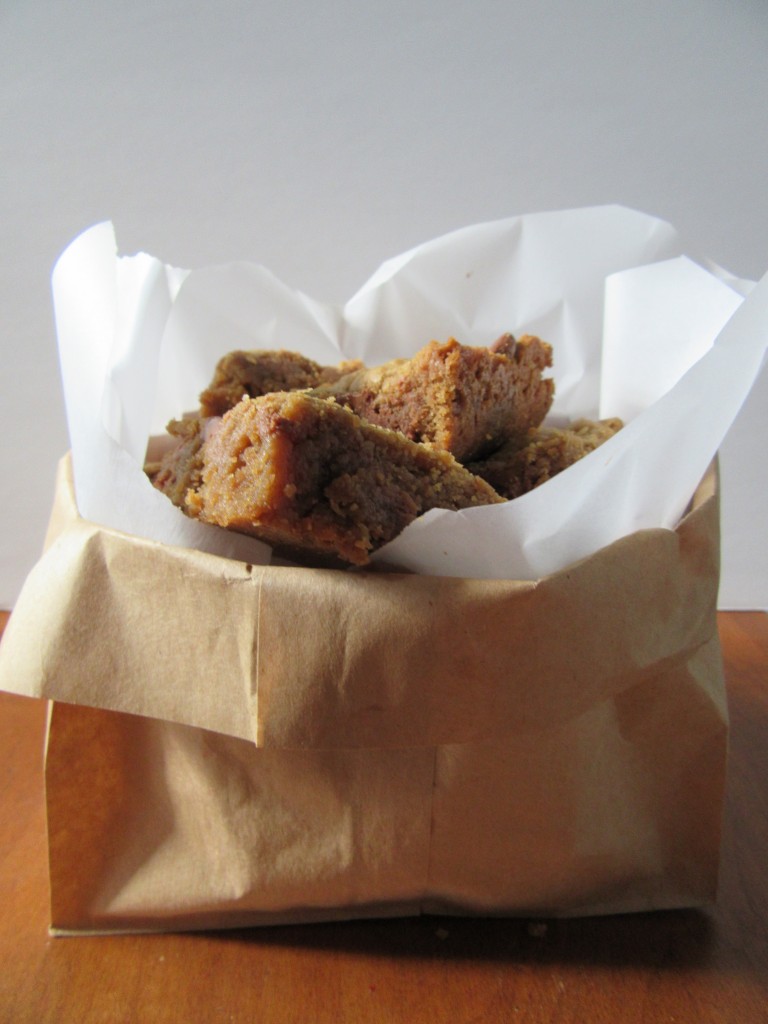 Send to a child away at school instead of hopping on a plane and proving that you are, in fact, a deranged lunatic.