So I took my own advice from yesterday (rare, since I usually dish out advice that I don't always take 🙂 ), and got busy.  I did 3 runs – 8 miles on the TM at 5:00 am; 8 miles on trails with speed at the end at noon; and 4 miles easy on roads in the afternoon.  Between runs I swam a quick mile, and then late in the evening I did stairs for 15 minutes and knocked out a core workout.  For the rest of the day, I worked like a crazy person doing edits on the rough print of my second book, finishing tax stuff, and tying up loose ends.
By the 9 o'clock I felt like this: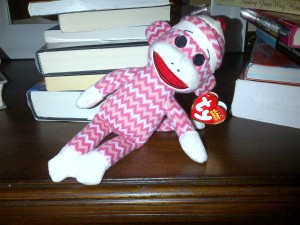 Today, while I was doing my first run, I started really thinking about my priorities.  I know it's time to get focused on what I want/need to do over the next few years.  Right now, I feel a little overwhelmed because I'm trying to do too many things at once.  I love the quote from Eunice Kennedy Shriver (Maria's mom): "You can do everything you want, just not all at the same time."  Yes.
While I don't have an official bucket list, I decided it was time to start making a list of the races/adventures I REALLY want to do.  Up until now, I've picked races that I felt I needed to do, or were simply at the right place and time.  No more.  There is only so much time and energy, and I want to really enjoy what I'm doing rather than going through it all like the Tasmanian Devil – frenetic and fun, but exhausting.
Here's my (work in progress) Race/Adventure List:
1.  Western States 100
2.  Badwater 135

(which will require another 100 miler for qualification – TBD)
3.  Swim Catalina Channel
4.  Run the USA
I know I will probably add to/subtract from this list, but these are the big challenges I want to undertake.  Now it's time to start planning!
What are your big challenges?  Do you keep a bucket list?
Happy Running!