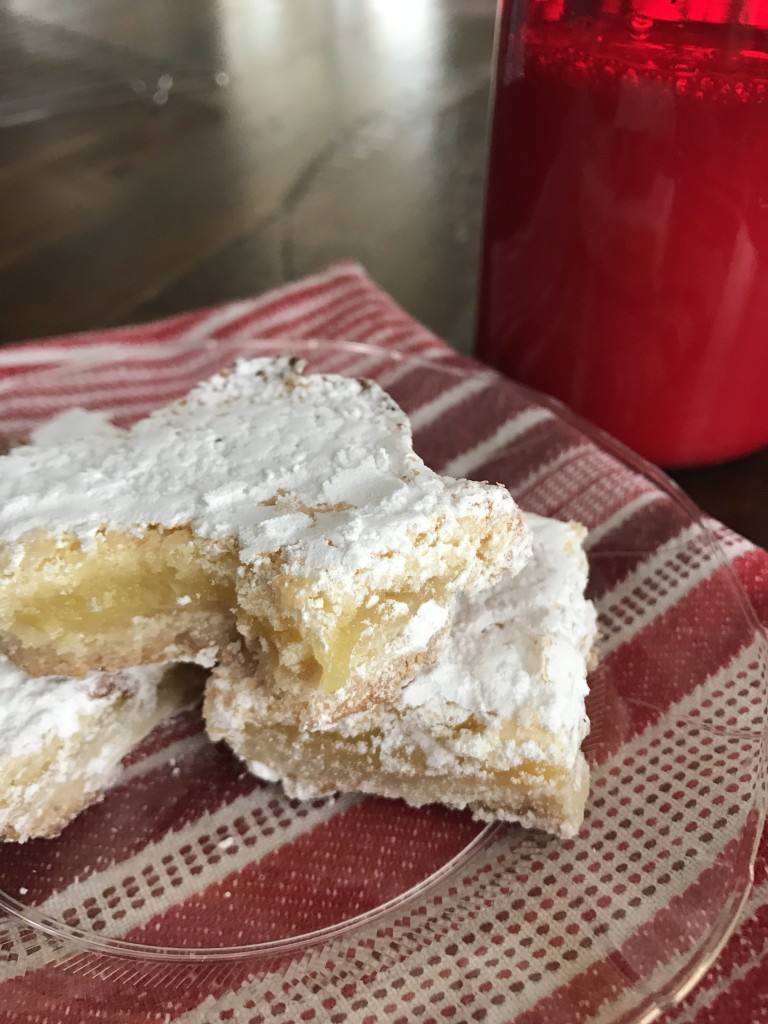 This is a weird time of year for baking. I seem to be simultaneously up to my eyeballs in baked goods while constantly craving something I don't have. Maybe it's because everywhere I look there are recipes for gingerbread, spice cake, and rum balls, but my body is screaming (okay, probably just humming) for the lighter flavors of spring – citrus, raspberry, almond, and anything with the word "cream" in it. I want light, fluffy, tangy, not heavy, sad, could-possibly-live-in-your-grandmother's-hall-closet-until-next-Christmas desserts.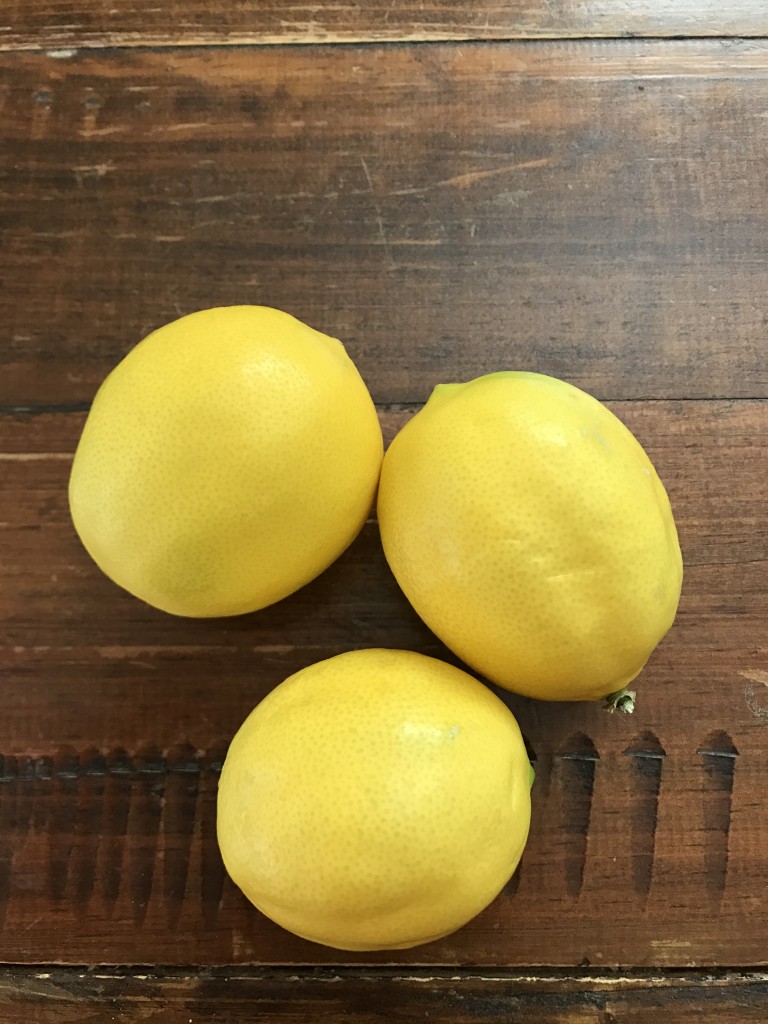 So, when my parents presented me with three (!) gorgeous Meyer lemons from their very own tiny lemon tree that they have lovingly named Fred, (don't ask), I was over the moon. It's December, and while citrus may be a thing in California, it is not a thing here in the desert. Lemon desserts are not served in the winter, not found on anyone's holiday buffet, not left on my doorstep by loving holiday elves (hint, hint). Now, while I love the strudels, fudge and pecan cookies that cross my doorstep (and are pretty much devoured before they can even be offered to guests), I am too often left craving a nice smack of something tart in the winter. With my gifted Meyer lemons, this smack-craving was going to be satisfied!
Lemon bars are very traditional – nothing too fancy schmancy about them – but that is why they work so well at this time of year. Who has time for a multistep lemon chiffon cake or the patience to deal with meringue when there are presents to buy, cards to address (which, if I'm honest, I haven't done since 2006), and elves to put on shelves? Lemon bars let you get your tang on without interfering with all the chores joy of the holiday season.
Now, I used Meyer lemons here because (a) that's what Mom and Dad gave me; but also because (b) they are sweeter and juicier than regular lemons. If you can't find them, though, don't sweat it. Most lemon bars that you know and love are made with plain ol' lemons from the store. Really, how can you go wrong with crust, lemons and sugar? You can't.
Classic Lemon Squares
1 cup AP flour
1/2 cup butter, softened
1/4 cup powdered sugar
1/4 teaspoon salt, plus another 1/4 for the lemon filling
2 large eggs
1 cup granulated sugar
1/2 teaspoon baking powder
2 teaspoons lemon zest
1/4 cup lemon juice
powdered sugar for finishing (optional)
Preheat oven to 350 degrees.
Butter an 8 x 8 baking dish. Line with parchment paper, allowing paper to go up sides of pan. Butter the bottom of the parchment paper.
In a stand mixer, combine butter and powder until light and fluffy, about 3 minutes. Add flour and mix until combined (may not fully come together, but don't worry, when you press it into the pan it will hold). Press dough into the bottom of the pan, using your fingers to bring dough together and flatten. Push dough all the way to the edges and build up a small lip so that the filling will not spill over.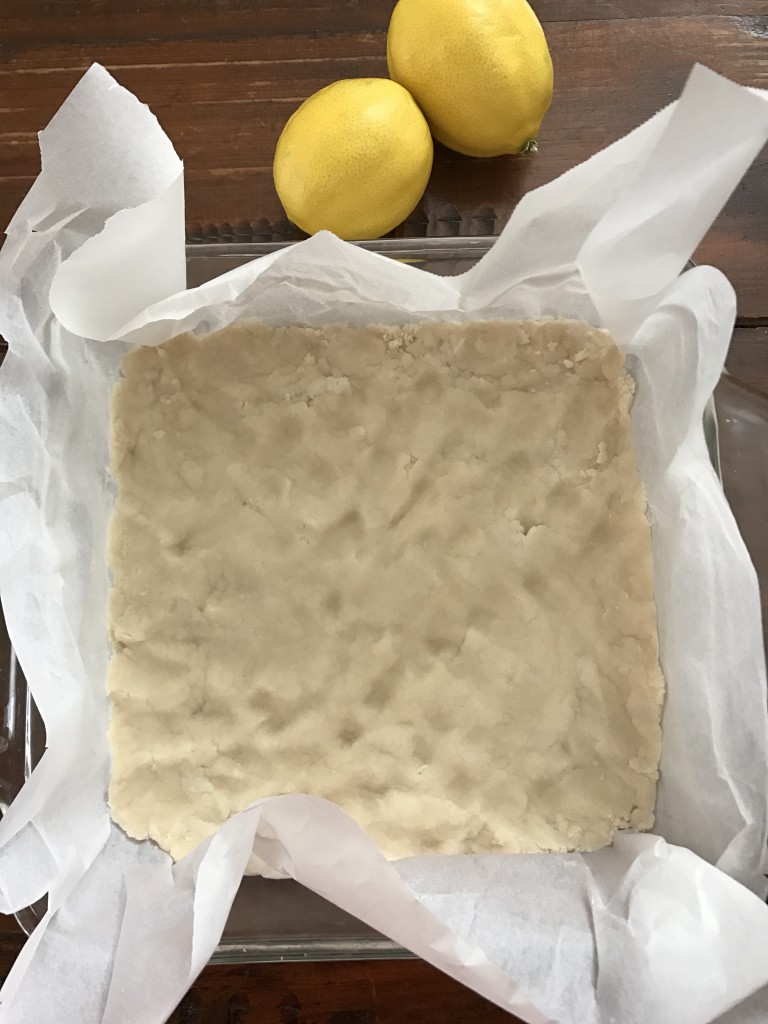 Bake crust for 20 minutes, until lightly brown around the edges.
Beat (in another bowl or the rinsed-out bowl of your mixer) the remaining ingredients until light and fluffy, about 3 minutes. Pour over hot crust. *You can do this while your crust is baking!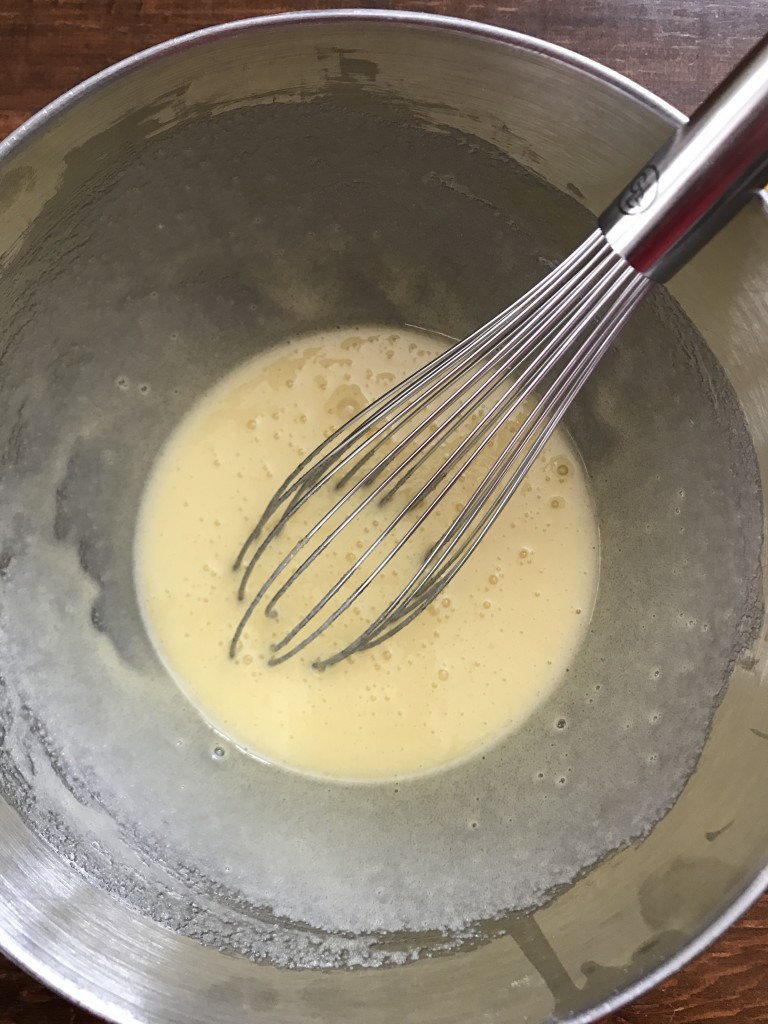 Bake for 25 minutes, or until there is no indentation in the center when touched lightly. (See that hole in the center? That's what happens when you jam your finger in the center because you are trying to answer the phone at the same time. Don't do that.)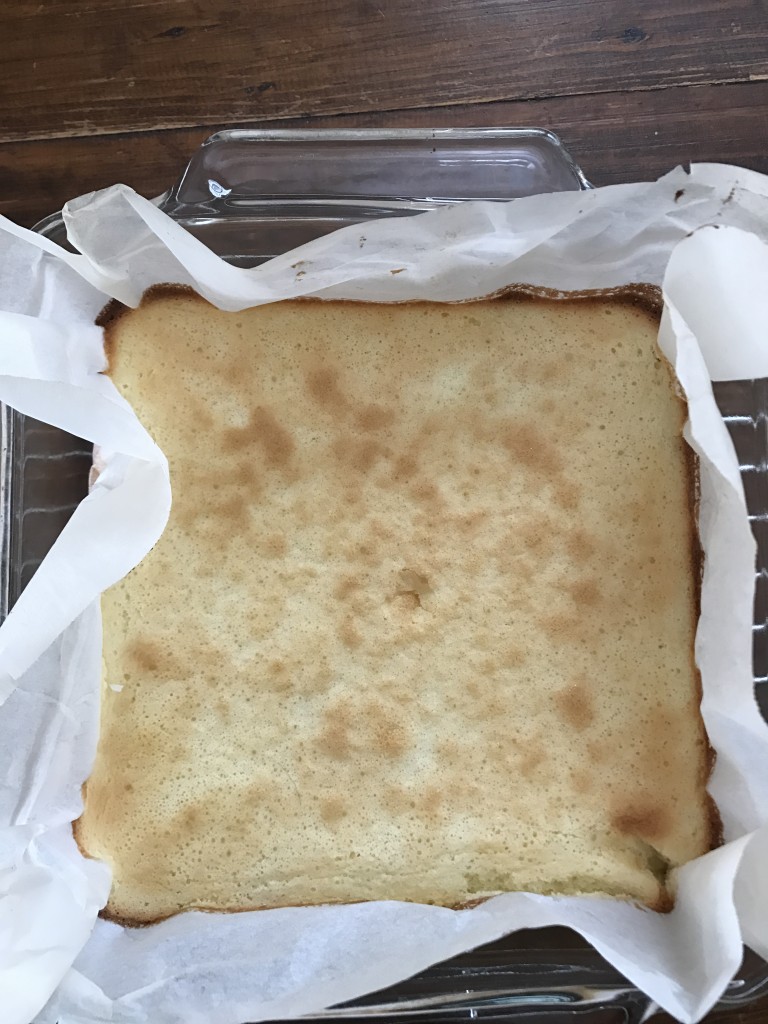 Cool in the pan on a baking rack. Sprinkle with powdered sugar (optional).