If you read yesterday's post, you know that I'm trying to get serious about my Western States training.  I'm using the Angeles Crest 100 course for practice since I don't live near Auburn.  I hear the terrain is very similar, so I hope that I can get more confident on this course.  My fear of heights, scary animals, getting lost, and falling off a cliff are slight impediments at the moment.
I'm experimenting with downloading video.  I still don't know how to get a cool scene up, but I will keep working on it.  I'm not very tech savvy, so it might take awhile :).  In the meantime, here are very short clips from my training run Saturday in the Angeles National Forest.  (If you are interested, the full report can be found below in yesterday's post).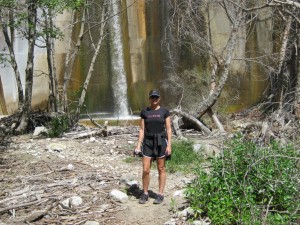 063 (click on link to see video)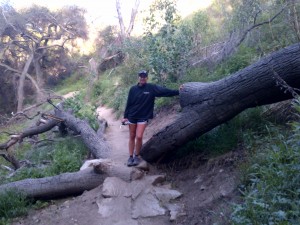 069 (click on link to see video)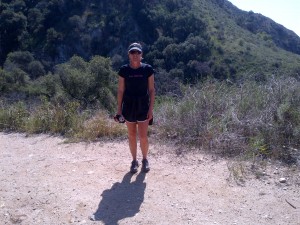 075 (click on link to see video)
Do you have a better way to upload video?  I would love some suggestions!
Happy Running!