Now, I don't mean this question in the creepy lascivious way, like some sort of cable exploitation show (I eat dishwashing soap; I dress my cat in dolls' clothes; I knock over banks wearing a Tweety Bird mask.). What I mean is: If you are not doing something for money, out of responsibility, or because of what people will think of you, how do you spend your time?
I love memoirs and documentaries because you get a sneak peek into how people live their lives – and not just the life that is up for public consumption. What people do in their "off" time seems to be much more telling about who they really are, their dreams, desires, and disappointments, than any resume would ever reveal.
So come on, tell me what you do when no one is watching. I really want to know. And in return, Ill' show you what I do:
I read. And read. And read. In fact, I've been accused of reading entirely too much, but I can't help it. It is probably my favorite thing in the world to do.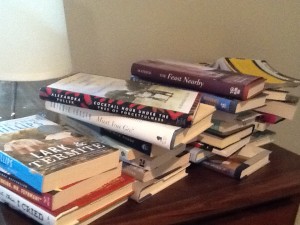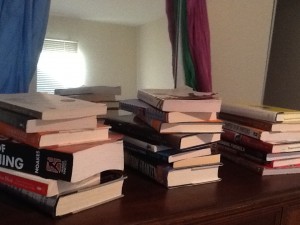 I run. I'm sure this is no surprise. But, if I'm not training, I spend a lot more time "exploring" – running on random trails, running to restaurants, running around new parts of the city. If there's no "pace" to keep, no mileage to log, I like to just run like feral cat.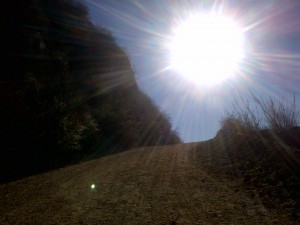 I cook. Since I can't really bake (I can't follow a recipe), I usually just make whatever I'm in the mood for. This leads to some "interesting" meals – good, bad and horribly awful.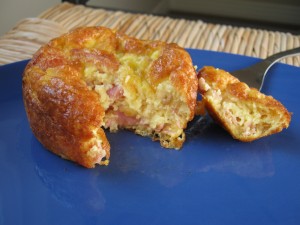 I eat. I really adore food. I spend a lot of my time planning my next meal – what I will make or where I will go to find it, reading about food, or watching cooking shows.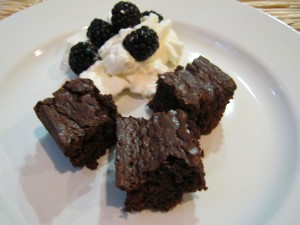 I guess when I look at this list, I seem like a pretty boring person. Sometimes I wish I had "cooler" answers, but at 45, it's a little late for me to pretend like I care about modern art or anthropology.
Okay, I've shared my inside life. What about yours?