I'm always looking for yummy recipes that use ground beef – my kids love it, and more importantly, I always seem to have it in the freezer.  But without resorting to "Hamburger Helper" (eck!). it is tough to come up with new, and tasty, recipes that use hamburger. When I saw this one in Cooking Light Magazine, I knew it was worth a try.  And boy, am I glad!  It was absolutely delicious!
Because I am incapable of following a recipe exactly (I never manage to buy ALL the right ingredients, and I tend to go off into my own world while cooking), this is my adaptation.  I think because this is a soup, you can adapt it quite liberally to match your own preferences.
2 Jalapeno peppers
1 red bell pepper
2 cups frozen roasted corn (you can use fresh and roast it if you have the time)
3 cups tostada chips
3/4 tsp. kosher salt
3 tsp. chopped garlic
1/3 cup panko (Japanese breadcrumbs, but feel free to use what you have)
1 pound ground sirloin
1 large egg, lightly beaten
1 small can tomato sauce
1 Tbs. olive oil
2 cups chopped onion
1 cup slice carrot
3 cups chicken broth
2 cups water
1/2 cup shredded Monterey Jack chees
1/2 cup shredded cheddar cheese
2 avocados
1.  Preheat broiler
2.  Cut jalapenos and bell pepper in half lengthwise; scrape out membranes and seeds.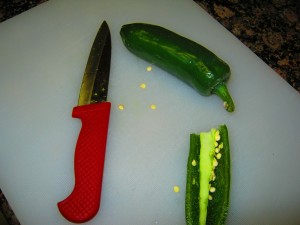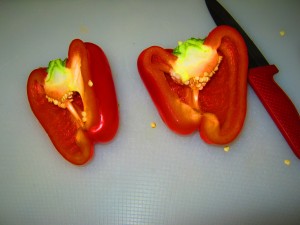 Place pepper halves, skin sides up, on a foil-lined baking sheet.  Broil 5 – 7 minutes. Remove and let cool.  Peel and chop finely.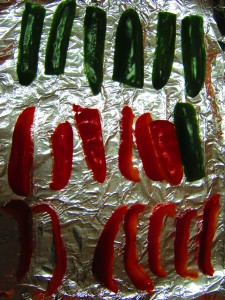 Combine 1/4 tsp. salt, 1 1/2 tsp. garlic, panko, sirloin, beaten egg, and tomato sauce.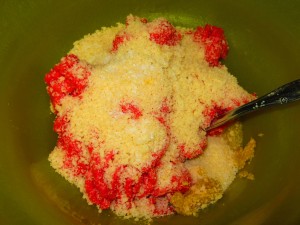 Shape meat mixture into 24 meatballs (about 2 Tbs. each)
Place a Dutch oven over medium-high heat.  Add olive oil to pan; swirl to coat.  Add meatballs to pan, cooking for 8 minutes, turning to brown on all sides. Remove from pan.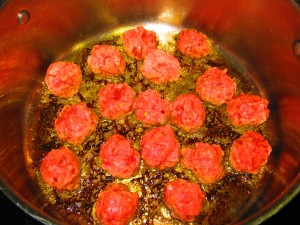 Add onion and carrots to pan.  Saute 5 minutes, stirring occasionally.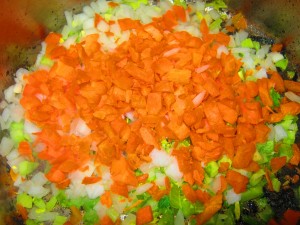 Add remaining garlic.  Cook 1 minute, stirring constantly.  Add peppers, corn, broth, and 2 cups water.  Bring to a boil.  Reduce heat; simmer 20 minutes or until vegetables are tender, stirring occasionally.
Return meatballs to pan.  Add remaining 1/2 tsp. salt and return to simmer.  Cook 10 more minutes, or until meatballs are cooked through.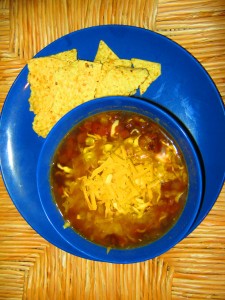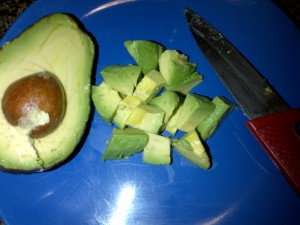 Ladle soup into bowls.  Top with cheese, corn tostadas, and sliced avocado.
Happy Eating!