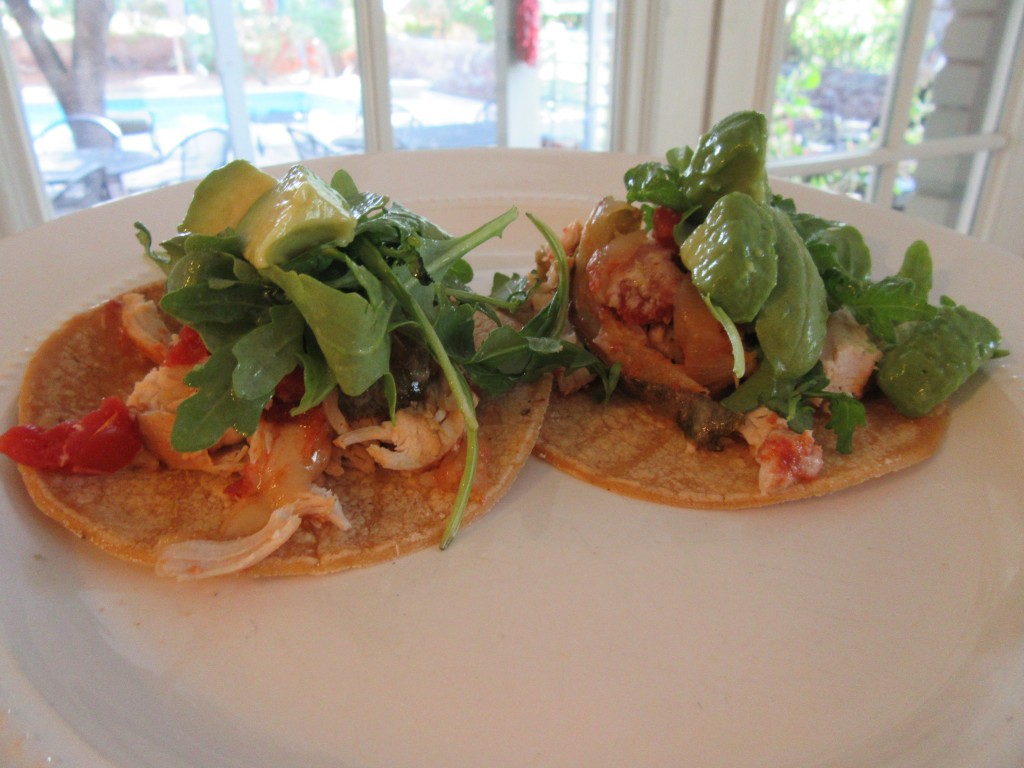 Mom and I went out for our usual Wednesday lunch date yesterday, and per custom, said good-bye only after an exchange of dishes we had made. We both love to cook, so there is a constant trading back and forth. I took her some of the Blueberry Walnut Crumb Cake (because I definitely Do Not need a whole cake), and she gave me some Squash a la Marilyn (I just made that up, but I like it!). One of my favorite combinations, this "dish" is just a mix of tomatoes, onions, green chile and squash. We have had many iterations over the years (with cheese, corn, eggs), but the basics remain the same.
Growing up in the Southwest guaranteed that a lot of my childhood meals involved squash and green chiles. Back in the day, we ate locally, not because we were cool, but because El Paso was too far from any other major city for us to get much in the way of "exotic" produce from distant lands. Like California. Or Vermont. We ate a lot of what was grown in New Mexico – onions, green chiles, corn, apples, pecans, and tomatoes.
Nowadays, when there is an abundance of fruits, vegetables and nuts EVERYWHERE, even in El Paso, we are starting to realize that eating locally and seasonally is so much tastier than trying to jig up a recipe using veggies from South America in October. So, when Mom offered me some of her squash/tomato/onion/green chile combination that was a staple on our table as a kid, I didn't hesitate, even when I suspected she had plans for it for her own dinner and was just being polite. One should never turn down homemade food, right?
After a busy day, I was a little behind on my training, still lacking a run AND a swim. I needed something quick and hands-off for dinner. Stealing Receiving the squash yumminess from Mom was the perfect solution. In a dutch oven, I drizzled a little bit of olive oil, added two salted and peppered chicken breasts, covered them with the squash/tomato/onion/green chile mixture, covered it with a lid and slid it into a 300 degree oven for three hours. Fifteen minutes before serving, I took the lid off, put some Muenster cheese (that is what I had, but any mellow white cheese will work, like Monterrey Jack or Asadero) on top and let it melt until it was gooey but not browned. I served the chicken over a wild rice pilaf and added an arugula salad with avocado and vinaigrette on the side. Yum!
The tomatoes, onions, squash, and green chile are the perfect topping for chicken breasts when cooked low and slow. You end up with very tender, very flavorful chicken without having to do much (or any, if your mom has already combined the veggies for you) prep. When you do have to make this from the beginning (i.e., no Mom help), just pour a can of diced or stewed tomatoes and some green chiles over your chicken breasts. Add some sliced onions and squash, and voila! your topping is done. You don't need to cook the veggies before adding them to the chicken because you are going to be baking it all for so long, the flavors will have plenty of time to develop.
And then, for the best part of this whole dish, the next day, shred the chicken and put the mixture on a corn tortilla. Make a little more salad and put that on top. Chicken tacos in 5 minutes! Because the chicken was cooked low and slow in all the southwestern flavors, the tacos are already seasoned and ready to go – no need to add anything else, unless you want some more cheese or sour cream.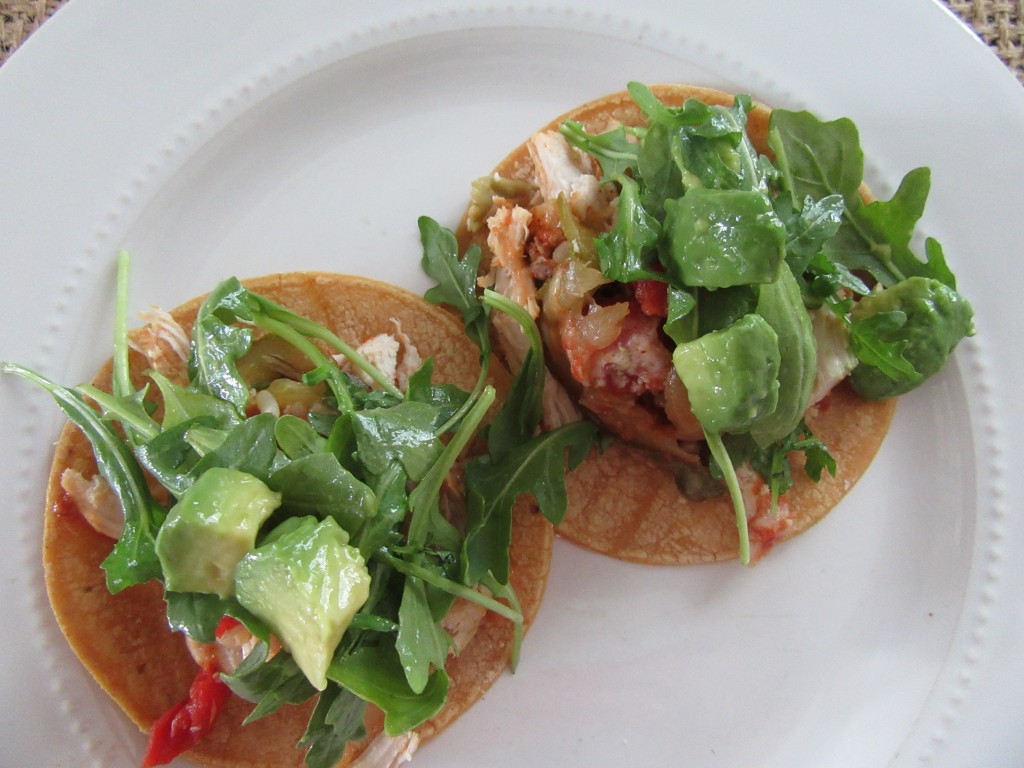 I ate mine for breakfast because I couldn't wait until tonight. So, now I have to think of something else. Chocolate chip cookies work for dinner, right?