Another new year, another horizon of endless possibilities.  Because I can't ever keep them, I never make New Year's resolutions. But I do really like to dream of all the new and exciting options in front of me each year.  No obstacles have arisen, no scheduling conflicts  to contend with yet, no injuries niggling, so anything is possible at the beginning of a year.  I have infinite hope that I can cook every tantalizing recipe, run every exciting race, and solve every one of my teenagers' problems.
So, before reality hits, I have signed up for a few races – Western States 100 (woo hoo! I got in!) and Ray Miller 50 miler – and am looking at a few others;  I have hugged, said I love you, and generally smothered my sons to the point that they turn and run when they see me enter a room now, and finally, started my 2012 cooking.
As much as I love to run, there is just never enough time to cook all the delicious recipes out there in the cooking universe.  Since I'm still recovering from my last race though, I have had a little more time to make my favorite things.  Today, I had scheduled multiple coaching clients back to back since I didn't have to do any driving of kids to school, or running, so I had to be home for most of the day.  This gave me time to put some things on the stove and take my time (rather than throw something together in between runs or drives).
One of my favorite recipes is for Asparagus Soup.  It isn't difficult, but it does have multiple steps, and does require time.  Today seemed like the perfect day to make it.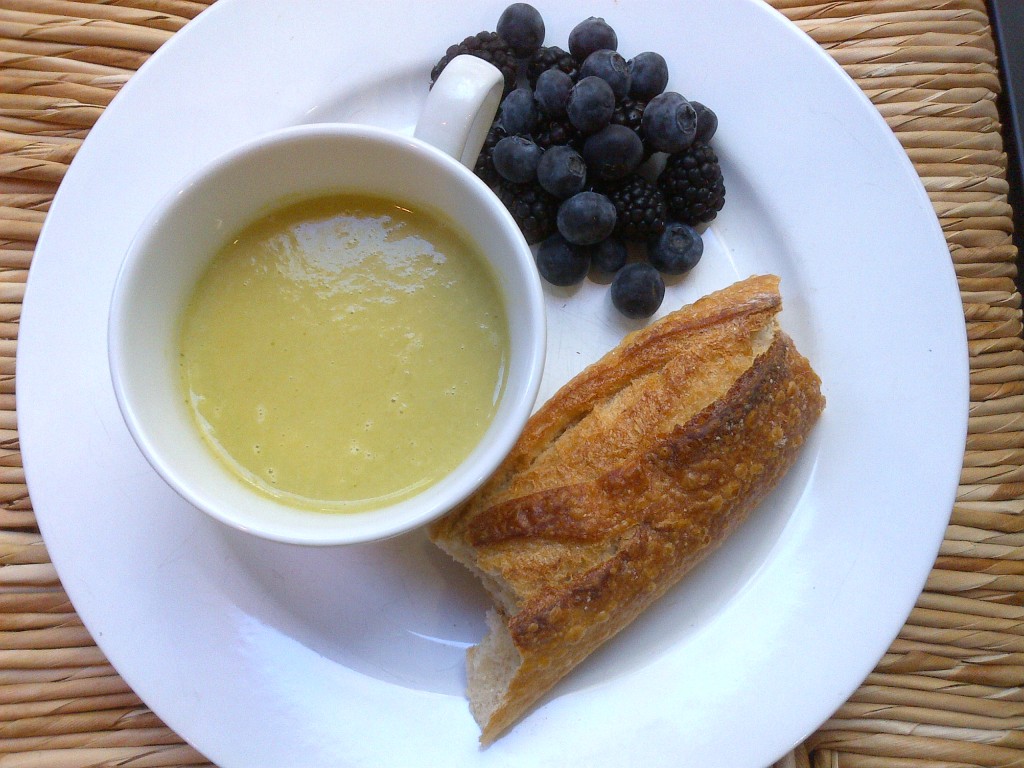 Cream of Asparagus Soup
1 medium yellow onion chopped
2 sticks of butter
2 bushels of asparagus (the thinner the stalks, the better)
8  cups of good chicken stock (can be store-bought, but get good quality)
1 pint heavy cream (if desired)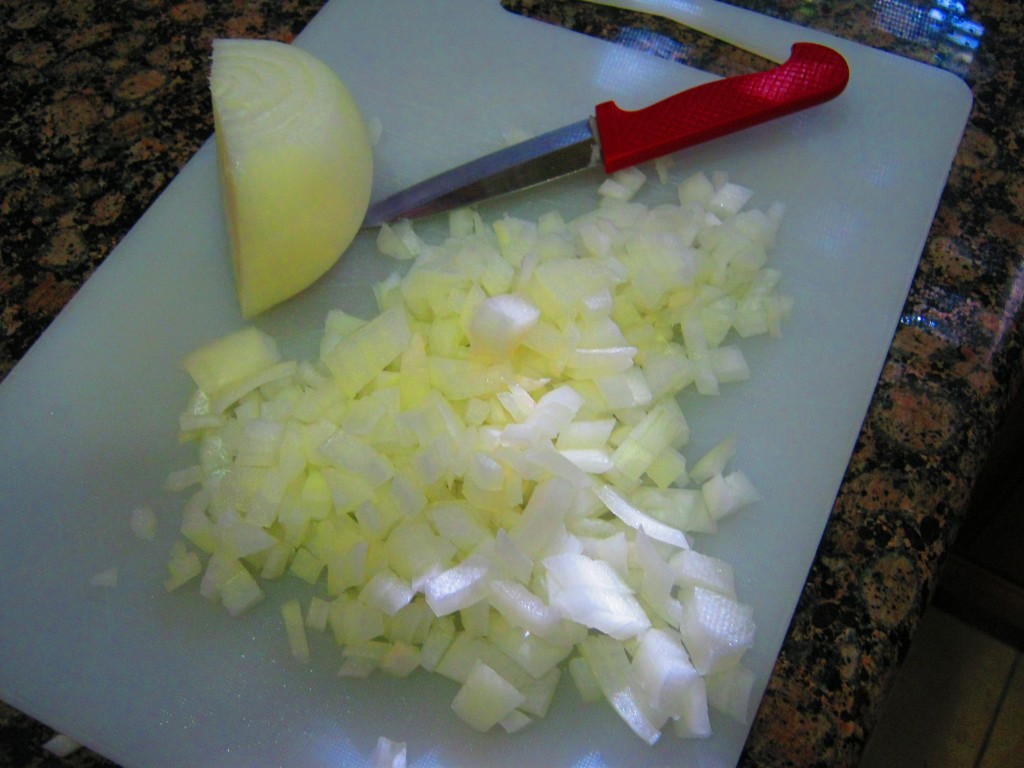 Melt the butter over medium heat in a heavy pot.  Sautee onions until translucent – about 20 minutes.  Don't brown them.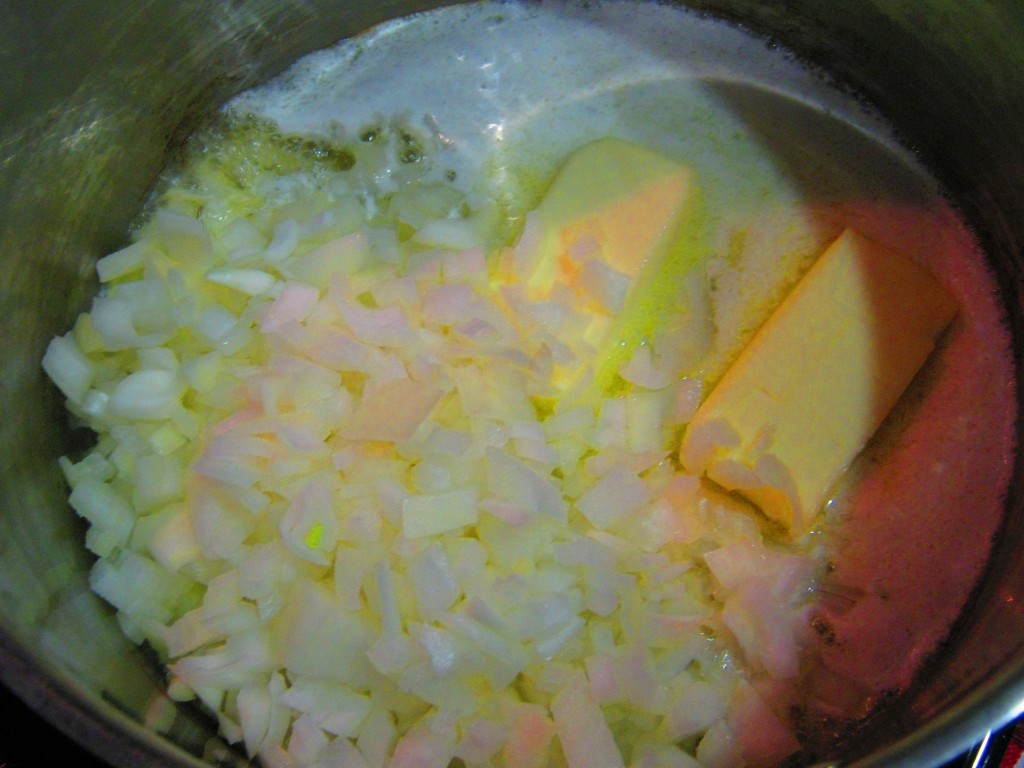 While onions are browning, cut white ends of asparagus, and discard.  Chop remaining green stalks into one inch pieces.  When onions are translucent, add in asparagus pieces and chicken stock.  Cook until asparagus is very soft, about 20 minutes.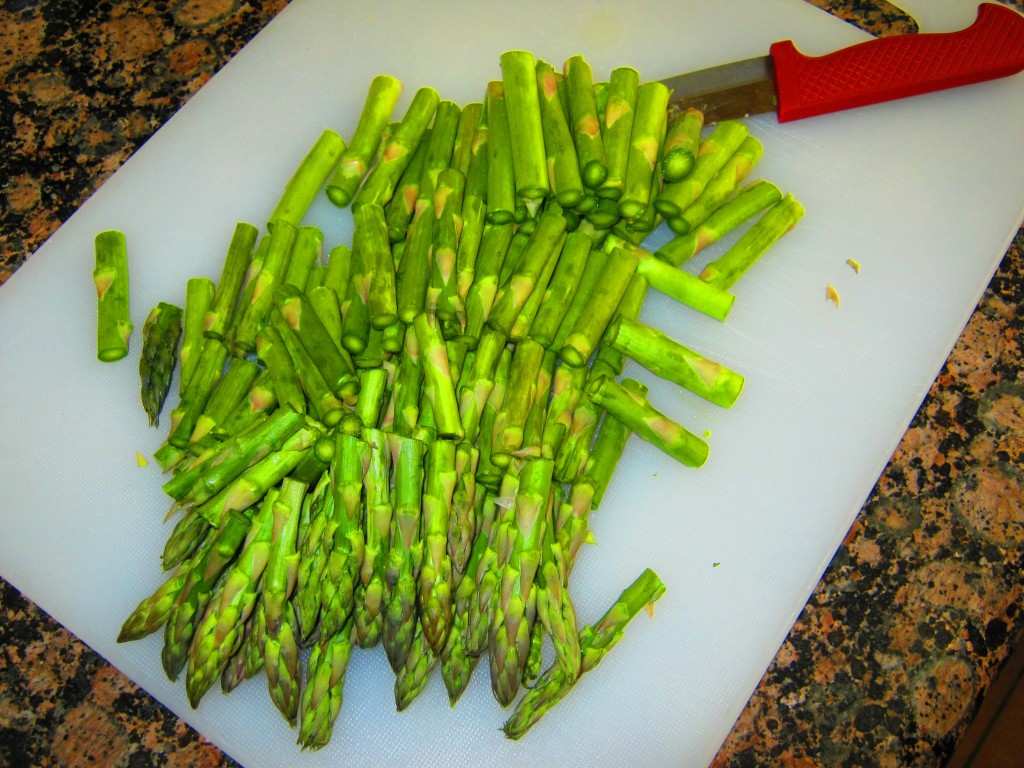 Now, here's the tricky part.  After taking the "soup" off the heat, carefully ladle about 2 cups into a blender.  Careful!  It is very, very hot.  Do not fill the blender!  Heat expands, so the soup will "explode" in the blender when you turn it on.  Replace the lid of the blender MINUS the center plug of the lid.  Hold a dish towel over the hole to allow the steam to escape when you turn the blender on – again, this will be hot, so be very careful!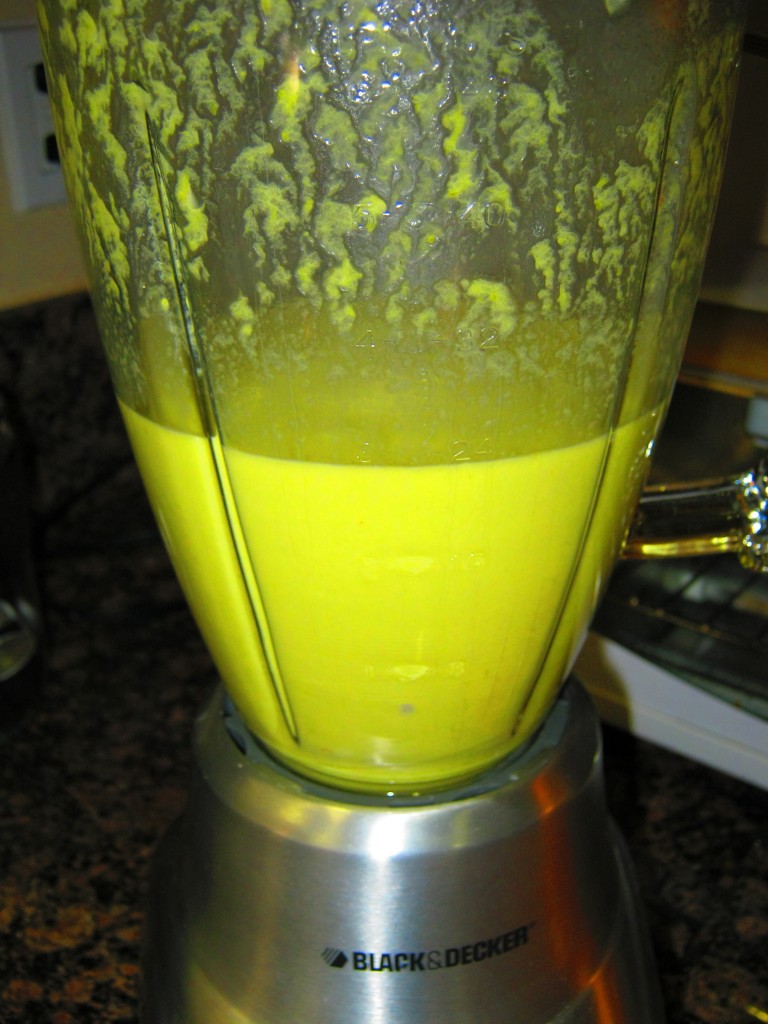 Blend the soup in several batches, putting the blended portions in a new container.  And, voila!  Asparagus soup.
I like to add cream to mine, but the soup is still delicious without it – your choice.
Happy Running!