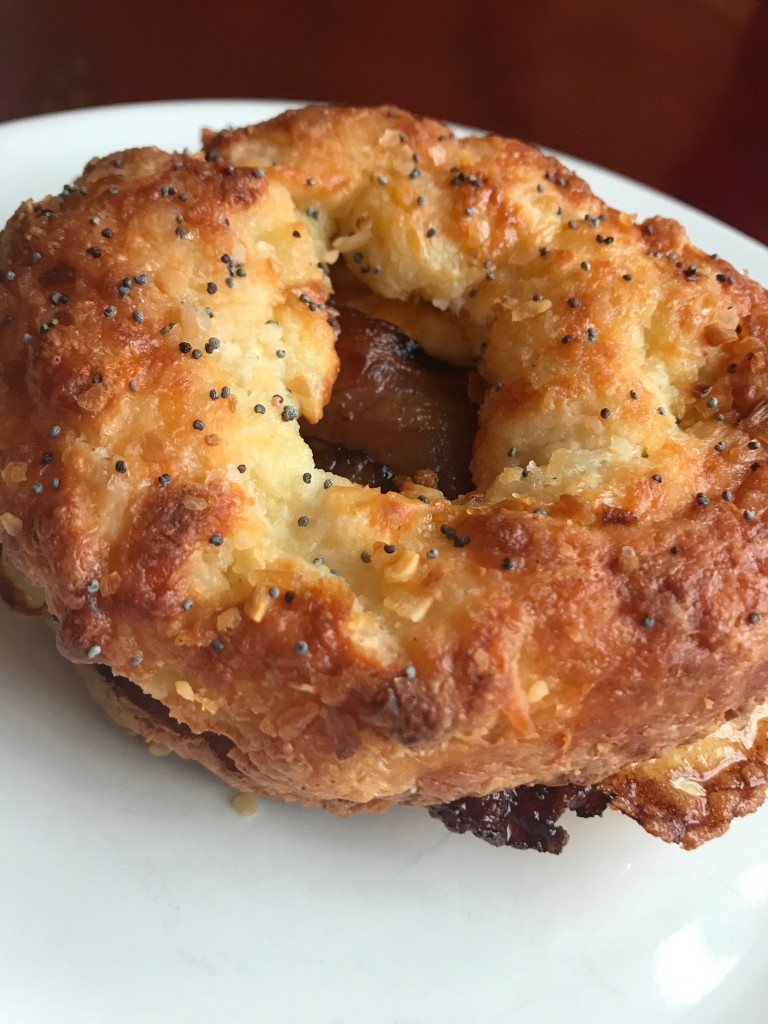 Keto Egg and Bacon Bagel Sandwich
When most people first contemplate going keto, they usually wail some version of, "But I can't live without bread!" While my lament was more something along the lines of, "But I can't live without doughnuts! And pie! And cookies in the shape of hearts and decorated with sprinkles!," I am sympathetic to the potential life-without-bread conundrum. So, after my first few weeks of keto, I set about trying to discover a great bread recipe.
And hallelujah! I found one!
Even though no one seems to know where the original (and oft-adapted) write-up of this recipe came from, most keto veterans know some version of it, and use it for pizza and bread. But, me being me, I couldn't leave well enough alone (it's like a mental disorder, I know), so I have tweaked the traditional just a bit. Feel free to do the same. The recipe is super easy, and seems flexible enough to play around with.
As they say, you do you.
Pre-keto, I was known to eat an Everything bagel once (or four) times a week. I loved me some bagels! I truly believed that the beginning of keto was the end of my bagel love affair. Unlike desserts, I had a hard time envisioning a work-around that would be palatable. Almond flour? Too dense. Coconut flour? Too, ummmm, coconutty. Then I saw a posting for pizza dough, and there was my Aha! moment. (Oprah would be proud, since she luuuurves bread so much, and all.)
Use this recipe for any bread-based munchable you want. I'm playing around with some different versions and will post soon.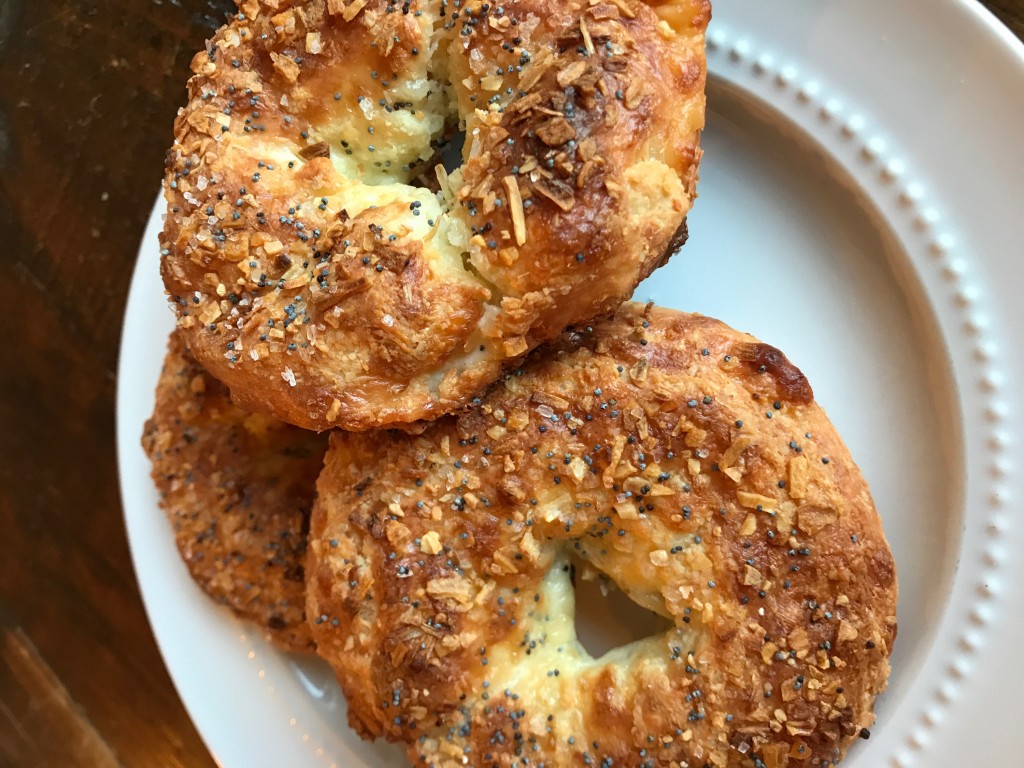 Everything Bagels
1.5 cups almond flour (not almond meal)
2 tsp. xanthan gum
1 tsp. salt
2 eggs, beaten
4 Tbsp. full fat cream cheese
3 cups shredded mozzarella (shred this yourself, if possible, to save a few carbs as pre-shredded cheese is coated in corn starch)
Everything Seasoning or,
sesame seeds
dried garlic
dried onion
poppy seeds
sesame seed
2 Tbsp. unsalted butter, melted (to brush on top)
Preheat oven to 400 degrees.
Cover a baking pan with parchment paper, or use a silpat baking mat.
Combine seasonings if not using Everything seasoning.
In a medium bowl, whisk together the almond flour, xanthan gum, and salt. Add the beaten eggs. Mix well.
In a large saucepan, heat the mozzarella and cream cheeses over low until melted. Stir often so they do not burn. Alternatively, put the cheeses in a large, microwave-safe bowl and heat until melted, stirring often.
Stir cheeses until well-combined and creamy.
Add flour mixture and stir well.
Pour out onto clean surface and knead until fully combined. If your hands get sticky, coat with cooking spray of a little almond flour.
Divide the dough into 6 equal parts. Roll each part into a log. Form into an "O" like a bagel.
Brush the tops of the bagels with melted butter and sprinkle generously with the seasonings. You can also dip the bagel tops into a bowl of the seasoning if you prefer a "heavier" coating.
Bake for 9 minutes. Turn baking sheet 180 degrees. Bake for 9 more minutes.
Makes 6 bagels
396 Calories
7g Net Carbs
54g Fat
17g Protein